Exploring the Role of Angels at Christmas and Beyond
Exploring the Role of Angels at Christmas and Beyond
12/14/2022
By Jim Patterson | UM News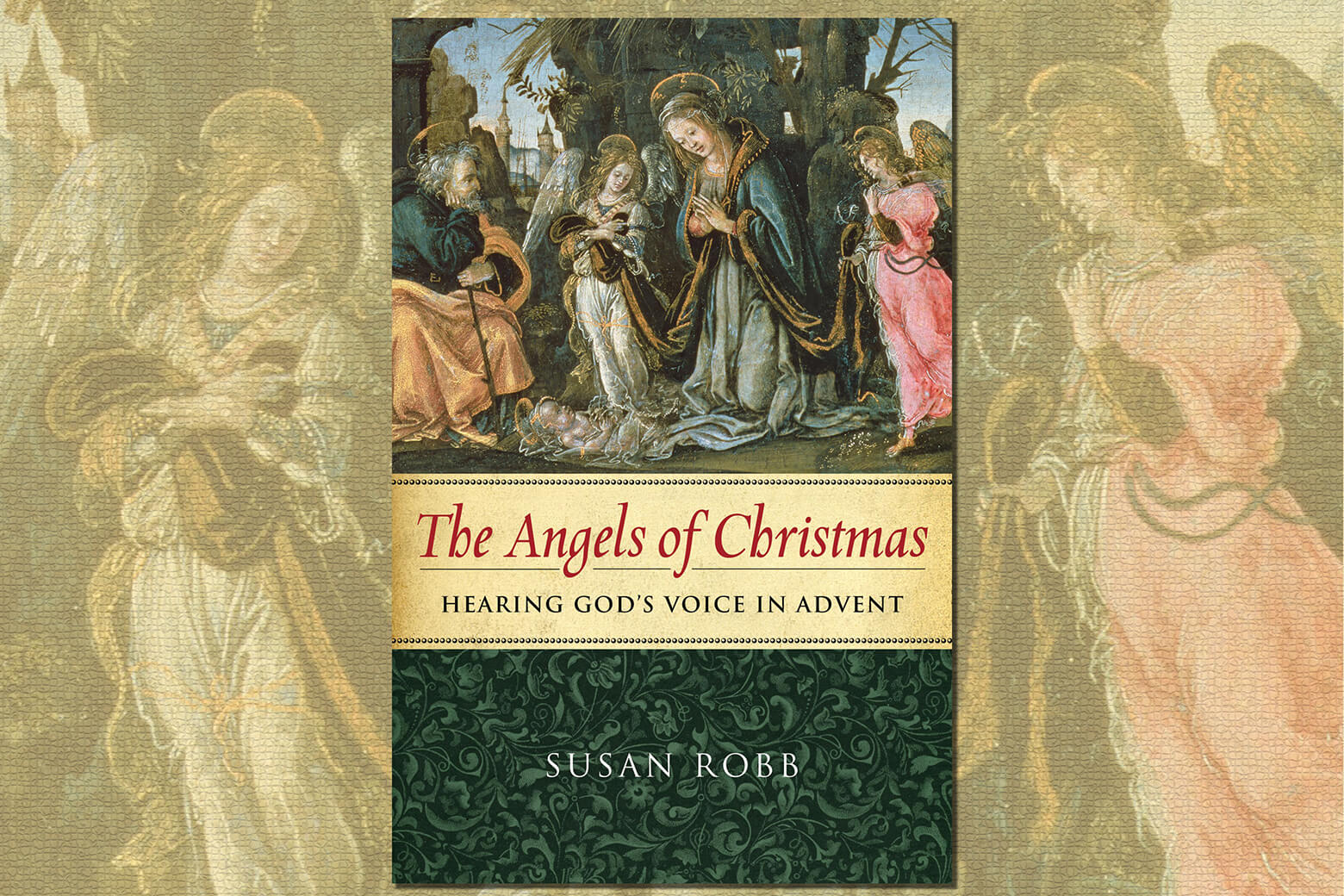 ---
Key Points
A new book, "The Angels of Christmas," examines the biblical stories of angels who appear in the narratives surrounding the birth of Jesus.
Whether one believes angels are real or literary devices, the angel appearances in the Gospels are rich with meaning, writes the Rev. Susan Robb.
Human beings sometimes step up and do the work of angels, she notes.
---
One reason the Rev. Susan Robb wrote about angels is because she believes she met one when she was 12 years old.

In Robb's new book, "The Angels of Christmas: Hearing God's Voice in Advent," she tells the story of "a horrific accident" while being driven through "a thick fog" to school by her 16-year-old brother.

"Miraculously, no one was killed in the crash: I was the only one with serious injury," she writes in the book.

At the hospital, "a sweet young woman … wearing a khaki trench coat" entered her hospital room. The woman said she had witnessed the accident and stayed with Robb and her brother on the scene until an ambulance arrived. They talked for a few minutes before the woman left, and Robb never saw her again.

It was an angel, Robb is convinced.

"She appeared … when I most needed an angel to tell me there was nothing to fear, and to give me courage to face the moment and all of the procedures yet to come," Robb writes. "Sometimes angels come, not with gossamer wings and halos, but disguised as young women wearing trench coats."
The Rev. Susan Robb.
Photo courtesy of Abingdon Press.
Robb, who was a high school teacher before becoming United Methodist clergy, was senior associate minister at Highland Park United Methodist Church in Dallas for two decades before her retirement in 2021.


The flesh-and-blood variety of angel is not the stated topic of "The Angels of Christmas." Rather, it's a four-part Advent series examining the angels who appear as part of the stories surrounding the birth of Jesus. But the book has a second intention: to encourage readers to take the role of angels themselves when the opportunity arises.

"Haven't many of us, if not all, sensed God's presence pulling and tugging us in a certain direction, and to a life and a calling we could never have imagined on our own?" Robb writes in the book.

"The Angels of Christmas" does spend most of its text examining the four angel visitations described in the Gospels.
But the moral of each tale reaches beyond the circumstances in which the stories are told.

In the case of Joseph, an angel gives him the news that Mary has not been unfaithful to him, despite her pregnancy.

"Joseph, son of David, do not be afraid to take Mary as your wife, for the child conceived in her is from the Holy Spirit," the angel says.

What Christians can learn from this story is that "moral decisions that we have to make are complicated … and one size doesn't fit all," Robb told United Methodist News.

"We have to truly discern what it is that God desires from us in those situations, and do we lead the way with love?" Robb said. "God always does. God always leads with love and mercy."

Some people believe that angels only come in visions and dreams, or that they are literary devices used to tell a story.

"There's obviously a lot of metaphor used in the Bible," Robb said. "That's instructive. … Whether you're a wholehearted believer in angels or you're skeptical, or you just think that maybe the use of angels is a great literary device, I don't think any of that should take away from the story of the angels and the messages they bring and what implications those have for our lives."

Robb said one real-life angel revealed himself in the aftermath of the Sept. 11, 2001, terrorist attacks on the World Trade Center in New York. His name was Welles Crowther, and he was in the second tower after terrorists crashed a plane into it.

"Suddenly a young man wearing a red bandanna over his nose and mouth appeared through the smoke," Robb writes in the book. "He spoke calmly but authoritatively, telling frightened people that he had found an intact stairwell."

Crowther led two groups to safety before being caught in the collapse of the building while trying to get a third group out. He died on the scene.

"One way to see Welles Crowther's saving work that day is as an act of sacrificial bravery by one human being," Robb writes. "I see it as a young man's choice to act as an angel, someone who volunteered to be the means by which God provided a path to rescue, as the angel did for Joseph."

Most people don't expect to be visited by a spirit angel nowadays, Robb said.

"But the messages that the angels bring have such relevance in our lives today," she said. "God puts angels in our path, whether they're celestial or human, who bring us messages that we need to hear … whether that be a call to ministry or to help other people."

Anyone who does God's work reaching out to the sick and hurting is an "angelic messenger," Robb said.

"I truly believe that God puts angels in our path, and those messages are to be listened to."

Patterson is a UM News reporter in Nashville, Tennessee.