Should General Conference go Virtual?
Should General Conference go Virtual?
10/23/2020
By Heather Hahn
Oct. 23, 2020 | UM News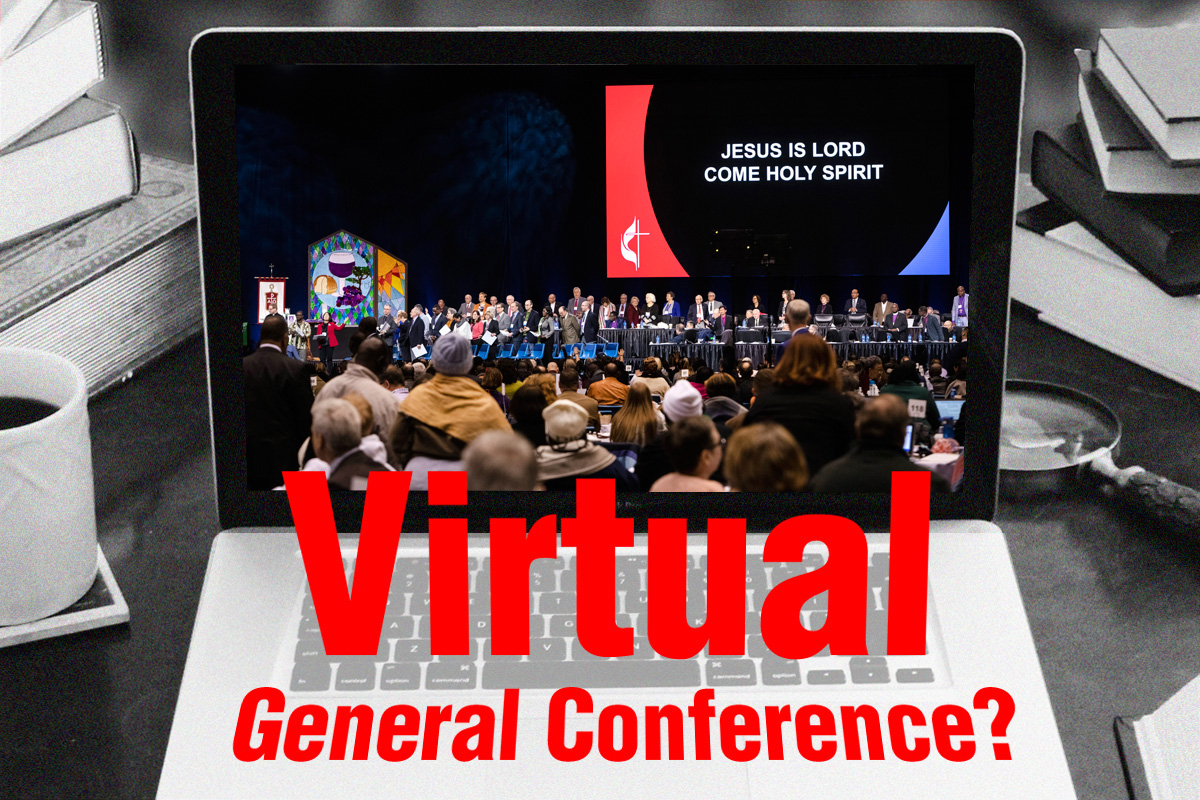 With no end in sight to the deadly pandemic, a number of United Methodist leaders are urging that General Conference be virtual — if it's to be held at all next year.

Others worry such an option is impractical and possibly unjust for an international meeting that typically lasts 10 days and draws nearly 900 delegates from across four continents and 13 time zones.

The stakes are high. The coming General Conference faces multiple proposals to resolve longtime debate over homosexuality by splitting the denomination along theological lines.

The United Methodist Church's top lawmaking assembly was set for May this year until the spread of COVID-19 caused the meeting's Minneapolis venue to cancel. Organizers have postponed the meeting to Aug. 29-Sept. 7, 2021 and kept it in Minneapolis.

Even that delay might not be enough, given the disease's current menace. U.S. coronavirus case numbers are climbing across the country, and more than a dozen states have recently set record highs for COVID-19 hospitalizations.

"Many gatherings in the United States, including music festivals and concert series, are being postponed," said Bishop Ken Carter, who leads the Florida Conference. "We are clearly in a third wave of the pandemic. And timetables for the vaccine and testing are still uncertain."

Ultimately, the Commission on the General Conference is the body that determines when, where and how the lawmaking assembly takes place. The group's next meeting is scheduled to be held online in December.

Carter — a former Council of Bishops president — is among multiple leaders encouraging the commission to consider online options.

They include Bishop Bruce Ough, who leads the Minnesota and Dakotas conferences. The conferences have spent years preparing to host the next General Conference. However, with the Minnesota Department of Health limiting gatherings to no more than 250 people, he said, "we have no choice but to be talking about this."

United Methodist Communications, which has provided technical support for General Conference in the past, has been researching what a virtual event would entail, staff executives said. The agency has not received a request yet for assistance but is ready to be in conversation, they said.

Virtual platforms "are becoming part of our daily bread," said Bishop Cynthia Fierro Harvey, the current Council of Bishops president and leader of the Louisiana Conference.

"With the proper preparation and training, I believe a General Conference could be held virtually," Harvey said. "There are new technological developments every day that could make traversing the globe, languages and time zones possible."

Bishops caution that any online meeting would need a compact agenda.